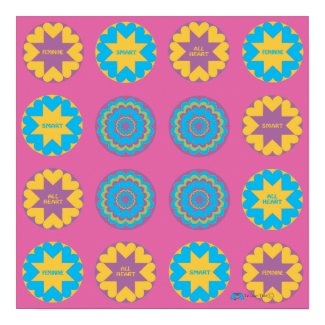 Feminine, Smart, All Heart!
by
talilehavi
Browse other
Feminine Posters
The "Feminine, Smart, All Heart" trademark line of products is for girls who are fans of Planet Heart. These girls know who they are, they love to be themselves, feminine, and kind. The world (and guys!) respond well to their confidence and femininity. Basically, this brand is a mix of old virtues with 21st century abilities to choose. We choose to be Feminine, Smart, All Heart!
Planet Heart girls are leaders in all areas of social justice and the environment as well. These girls know that it they follow their heart and lead, the world will follow!
🙂 I HeartMark You,
Tali