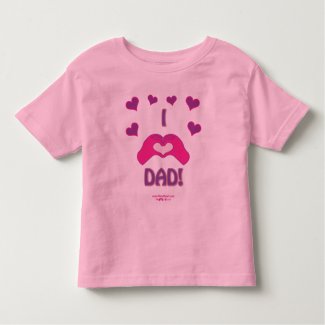 I Love (HeartMark) Dad!
by
talilehavi
Join one of the biggest
artist affiliate programs
The Heart-hand gesture expresses appreciation and love! Who better deserves appreciation than dad on Father's Day (or year round.) It is an invention of artist Tali Lehavi. Lehavi named it the HeartMark.
The HeartMark is available for licensing. It is a registered trademark as well as a patent. Please inquire for more details: talilehavi@aol.com.
I HeartMark You!
Tali