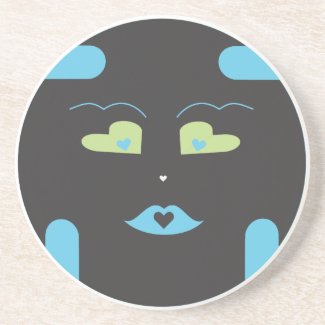 Black Sponap Coaster.ai
by
talilehavi
See more
Eagle Coasters
These coasters are sure to break the ice! Each coaster has a different combination of heart bites taken out of it. This particular Eagle Sponap has two half heart bites that face up, and two that face down. As a result, it can connect to itself or to any other coaster from the series. And isn't the point for us all to connect?
Whether you hook your coasters together or not, love will be communicated between the spaces!(TM)
If you follow the link and buy more than one coaster from Zazzle, you will receive a discount. Enjoy!
(Sertze means heart …all my characters use the word for heart in different languages. I collected these words from meeting with people who spoke 40 different languages before the days of the internet!)