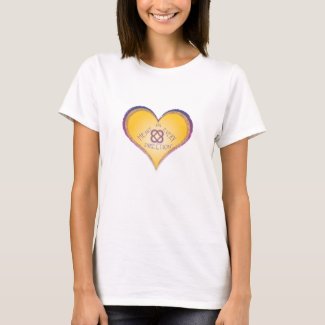 Heart in Every Direction–Power of Infinite Goodne
by
talilehavi
Begin
selling my art online
at zazzle.
The Power of Infinite Goodness is a very powerful symbol and logo of Planet Heart. One heart overlaps a second heart in opposite directions, creating a heart in every direction. What does it mean to you?
You have the Power of Infinite Goodness!
You may change the color of the shirt, or choose the same design on any other styled shirt. Some days the shirts have a huge discount.
🙂 I HeartMark You,
Tali