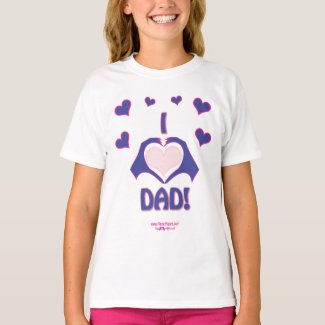 I Love (HeartMark) Dad!
by
talilehavi
Browse zazzle for a different
shirt
zazzle
Happy Father's Day! Show your appreciation of your dad on Father's Day, his birthday, or any time all year.
The Heart-Hand gesture is called the HeartMark. It is a registered trademark and a patent of Tali Lehavi. It is also a registered copyright. For licensing information, contact talilehavi@aol.com.
I HeartMark You!
Tali