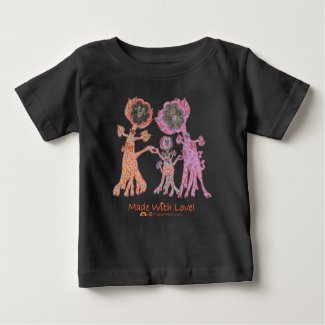 Made With Love!
by
talilehavi
Make customized tshirts
at zazzle
This lovely HeartFlower (TM) family from Lovelle's Garden and Planet Heart (TM) features the trademark HeartMark heart hand gesture.
If you look at the eyes of these HeartFlowers, you will recognize the love and inner beauty that can only come out from a truly pure and happy heart. Such is the same for your love for your child.
I HeartMark You!
Tali